COSMETIC DENTISTRY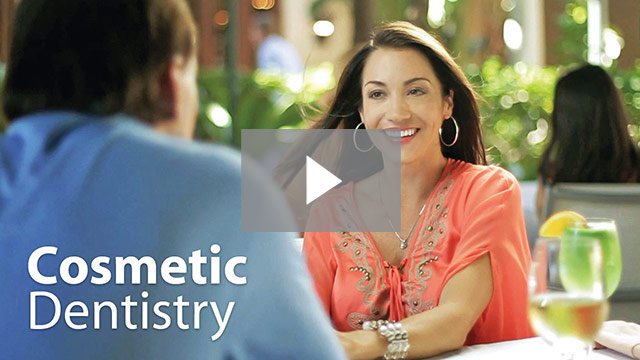 Are there parts of your smile you're unhappy with? Have you hesitated to make a change because you just don't know where to start? Let the skilled cosmetic dentist and team at Smiley Dental help. We offer a variety of effective, painless, and affordable cosmetic dentistry solutions to transform flawed teeth to beautiful smiles. Call our team to schedule a cosmetic dentistry consultation today. We're here to help patients from Roslindale, Lowell, and Dorchester Center gets the smiles of their dreams.
Cosmetic dentistry is becoming more and more popular these days to improve the appearance and smiles of many individuals. With the advent of new technology, a wide array of tools and techniques are readily available to dentists to help their patients achieve the desired results.
However, before undergoing any cosmetic dentistry treatment, an individual should know first the risks and advantages in addition to what to expect during and after the procedure. It is also important to know the credibility of your dentist to perform cosmetic dentistry treatment, how much the procedure will cost and if there is any special maintenance required after the treatment.
Because of its many advantages compared to the traditional dentistry procedures, cosmetic-dentistry has become very well-liked over the past years. More people are visiting cosmetic dentists to have their teeth fixed. Very few people are lucky to have beautiful smiles and modern lifestyles have made it more difficult to maintain perfect teeth.
Visiting a cosmetic dentist or getting more information about cosmetic-dentistry or cosmetic dentures is your best option to get an assessment of the overall health of your teeth and gums. Cosmetic-dentistry is not suitable for everyone so visit a dentist to know if it is suitable for you.
PORCELAIN VENEERS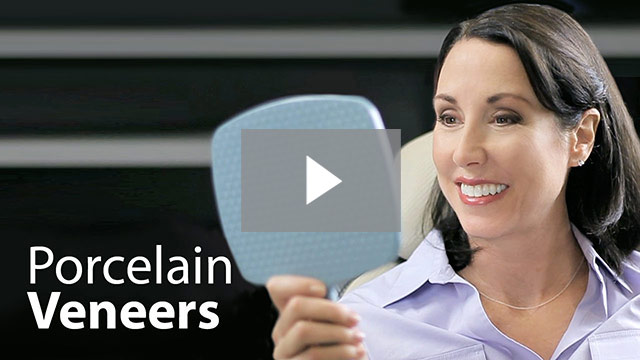 Veneers are thin sheaths of dental grade porcelain that are fixed to the front surfaces of teeth concealing any number of chips, cracks, stains, and gaps to perfect the most flawed smiles. Veneers are placed over the course of two appointments with very little discomfort. During the initial appointment, we remove a small amount of surface enamel that will allow the veneer to lay flat within the smile line. Then, we capture bite impressions and place temporary veneers. Once we receive the custom veneers from our dental lab, the patient returns to exchange their temporary for the custom porcelain veneer.
The purposes of porcelain veneers are to improve the health and appearance of the teeth. Porcelain veneers can look completely natural and whiten dark yellow stained teeth or tetracycline stained teeth. Teeth can be whiter and straighter looking (often referred to as "Instant Braces"). The shape of teeth can be improved, lengthened, shortened, fuller or less full, be more round, squarer or bolder looking.
A porcelain veneer is a thin shell of heat-fired porcelain that is custom made to fit your teeth. They are separate veneers of porcelain that are bonded to the teeth. The patient brushes, flosses and eats normally. Whatever the needs or desires of the patient, veneers can be an effective cosmetic solution that will last for many years. The restored teeth will permanently be whiter than the natural teeth.
With the development of the thin non-invasive, no tooth grinding type of cosmetic treatment, the patient's natural tooth structure can be saved. No grinding on the patient's teeth is also referred to as Non-Invasive Dentistry or Non-Invasive Porcelain Veneers. Sometimes if a tooth is protruding, some surface grinding is necessary to make the teeth line up evenly. Non-Invasive Porcelain Veneers can create permanently whiter teeth. Patients can have white teeth without the hassle of bleaching or ongoing teeth whitening to maintain a whiter color.
LUMINEERS
Lumineers are a branded veneer product crafted from ultrathin sheaths of porcelain. Unlike traditional porcelain veneers, patients don't typically need to have any enamel removed in preparation for the placement of Lumineers. That means the treatment is typically reversible, if patients don't like the way they look. The creation and placement procedures for Lumineers are exactly the same as those used for porcelain veneers. Patients visit us two times. During the initial visit, we capture bite impressions. Because we don't typically remove surface enamel in preparation, we don't place a temporary. Once the custom Lumineer is received from our lab, patients return for the placement procedure.
Lumineers provide a cosmetic solution wherein ultra-thin porcelain veneers are fixed over the damaged teeth to provide a shiny and attractive look to the teeth, masking the damage totally. You might have come across contact lens, a tiny lens used over the eyebrow for correcting eye problems. If lens is for the eyes, then Lumineers is for the tooth. Such will be the impact of these Lumineers in the teeth.
Why Lumineers are so popular in cosmetic procedures?
Lumineers are prepared by compressing the veneer to as thin as one third of a millimeter. The break-through technology in veneers is invented by Cerinate. The salient feature of Lumineers is that it is made of glass ceramic that has leucite crystals of high density, providing strength and durability to the veneer.
Since Lumineers is a proprietary product manufactured and marketed by professionals, only certified labs and lab technicians can handle this unique product, thus ensuring high quality for the product. Lumineers are custom-made for the individual patient meeting the specific requirement of the veneer that needs to be placed over the damaged teeth. Within 2 weeks of appointment with a dentist to have lumineers, one can get the custom-built lumineers fixed over the teeth. Once fixed, lumineers will not affect the jaws or root of the tooth and will provide a good and attractive look to the teeth, masking the damaged tooth.
Another important feature of Lumineers is that it requires little or no tooth preparation prior to fixing. You need not have your natural teeth structure tinkered, either by shaving or by grinding, before the lumineers are fixed over the natural teeth. The thin lumineers fixed over the teeth will look natural and esthetic, while bonding the teeth.
Since the natural teeth have not been tinkered, or in other words, shaved off or ground, lumineers can be removed, if you want it removed later, without causing any damage to the natural teeth. Proper oral hygiene will ensure that the Lumineers last for a longer period, even as much as 20 years, in most cases because of the high quality and durable nature of the Lumineers.
METAL-FREE RESTORATIONS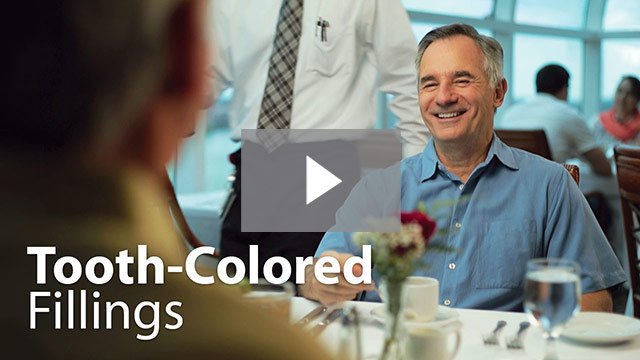 We offer dental crowns, bridges, and other restorations crafted from a variety of materials. For patients who want to ensure the appearance of their smiles has been repaired or those in need of purely cosmetic correction, metal-free, all-ceramic restorations may be the best solution. Crafted from durable, high quality ceramic, these restorations are shaded to blend seamlessly into patients' smiles. Even after years of wear, the ceramic retains a completely natural appearance, and those patients with metal allergies can safely receive restoration with all-ceramic crowns.
In the field of dentistry there are many teeth restoration options that can be done. Now, let's cite some causes of loss of teeth, at least three dental procedures and the comparison of metal free implants from these usual dental procedures. At an early age many would suffer from tooth decay where it damages the teeth due to bacterial reasons resulting to infection, pain and tooth loss. Another reason would be dental injuries that you may get on physical fights and in serious accidents resulting to a broken tooth and loss of teeth. Moreover, it can be congenital defects that we could acquire during and after birth. How are these causes of tooth loss being resolved? Here are some dental procedures to help get you back your confidence; Dental bridges are basically reducing the size of the teeth on the either or both sides of the missing tooth or teeth and then fused together filling up empty spaces left by a missing tooth or teeth.
Dentures, commonly known as false teeth which old people commonly use this are prosthetic devices made to replace missing teeth, dentures are usually removable. Last but not the least, dental implants the most functional and most effective restoration option for tooth or teeth replacement. A dental implant can either be made of titanium metal or metal free. The procedure is like titanium metal implant but it varies in the type of the operation as to metal free implant can just be used in a single operation. Unlike metal based implants where sessions are required. These being said let's concentrate with metal free implants which is now becoming more popular and being used widely. Though ten times more expensive to produce, it shows a lot of benefits good results long term.
If you're oral health conscious, this is the right choice. First of all, it is different from its composition as it is metal free; it uses ceramics as a substitute for metal based materials.
DIRECT BONDING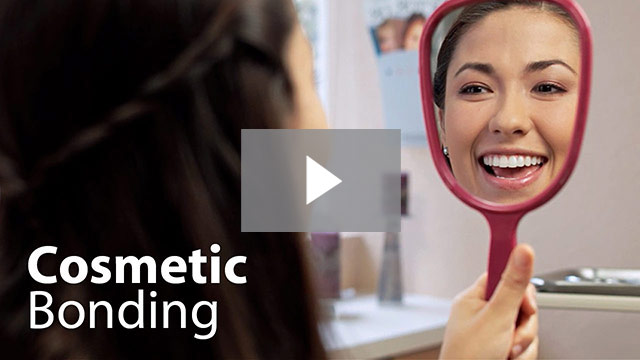 For those patients who want to conceal a number of cosmetic flaws in just one appointment, direct bonding may offer a viable alternative to porcelain veneers or Lumineers. We use the same composite resin utilized for tooth-colored fillings to conceal and correct purely cosmetic flaws like chips, stains, and gaps between teeth. The process is simple. We apply the malleable resin material directly to the tooth where it seeps into pores and crevices in the enamel creating a strong bond with the natural dental structure. Then, we use a curing light to harden the resin in place, leaving patients with a flawless smile in just one visit.
Direct Bonding - With direct bonding, the veneers use bound composite materials. Direct veneers may not involve the extraction of large amounts of tooth matter. If tooth matter is not expelled, such veneers are said to be a reversible application.
Indirect bonding (Traditional veneers) - Indirect veneers use a ceramic material, such as porcelain. The primary exterior of the tooth is set up to give room for the veneering material. So, indirect veneers are not a reversible treatment.
Composite veneers
There exist direct and indirect composite resin veneers. Indirect composite veneers are created in a dental laboratory from an impression of your teeth. A meager amount of tooth structure must be expelled for this indirect composite restoration.
A direct technique for composite bonding does not demand as much extraction of tooth structure. Teeth affirmed for composite bonding are disengaged, waxed with pumice and acid-etched. A dental bonding agent and an optional murky can be added before the composite is molded onto the tooth exterior. This process can correct the guise and body of the teeth.
This process is fast and needs only one visit. It is relatively reasonably priced and is great for adolescent teeth with large pulps.
IN-PRACTICE WHITENING

Many patients visit us who want to brighten their smiles. There's just one problem. They've already invested countless dollars and hours into over the counter products that promise dramatic results, but are unable to deliver on their promises. That's where Zoom! Whitening at Smiley Dental comes in. Unlike over the counter whitening products, Zoom! uses professional levels of whitening agent and a low heat light to accelerate the brightening process. After about an hour, patients leave our office with smiles up to ten shades brighter.
It is likely that only fully qualified dentists will be allowed to carry out teeth whitening treatments in the future but in the mean time dental patients are advised to avoid undergoing unsupervised procedures.
Only professional dentists are properly qualified to make a sound judgment about whether a patient is an appropriate candidate for a procedure based on recent oral examinations and their dental history.
Other businesses that practice whitening procedures such as beauty salons have not had the suitable dental training to effectively apply tooth bleaching products which can lead to health concerns.
Although whitening treatments may seem like an attractive solution for those with stained smiles, there are some groups of people which should not undergo the procedure.
Pregnant women and children aged under 16 should avoid whitening for potential health reasons while heavy smokers or drinkers are unlikely to experience maximum benefits from the treatments.
Once a patient has undergone whitening treatments from a professional dentist, it is vital they understand that the procedure should not be repeated too often as this could prove damaging to their teeth.
Dental patients should only undergo whitening treatments around once a year as this will give teeth the necessary amount of time to rest between procedures.
Maintaining optimal oral hygiene must be the top priority for all dental patients that have undergone whitening treatments as this will help preserve the brightness of their smile.
Related Cosmetic Dentistry Articles
Cosmetic Dentistry – A Time For Change
We are living in an exciting era in dentistry. Today more than ever before, the healing arts are able to provide cosmetic change to meet the public's ever-increasing expectations. Join Dear Doctor magazine as we review the myriad of possibilities available to you for cosmetic dental change... Read Article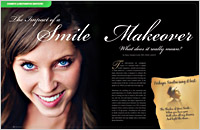 The Impact of a Smile Makeover
Americans are catching on to the emotional and social importance of a healthy, beautiful smile, and they're seeking out ways to improve their smiles. Learn why, and what a smile makeover could mean for you... Read Article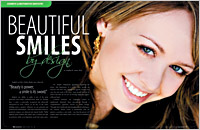 Beautiful Smiles by Design
There's more to the art and science of designing a more appealing smile than you might realize. One of the country's foremost leaders in cosmetic dentistry discusses how you and your dentist can partner to create a great new look... Read Article
How And Why Teeth Wear
Are teeth supposed to last for a lifetime? And are humans designed to live for up to a hundred years? Given all the current improvements in the areas of medicine and health, both general and oral, people are not only living longer, but they are also keeping their teeth longer. This article will provide an overview of the "oral system" and one of its more common and important occurrences, tooth wear... Read Article