RESTORATIVE DENTISTRY SERVICES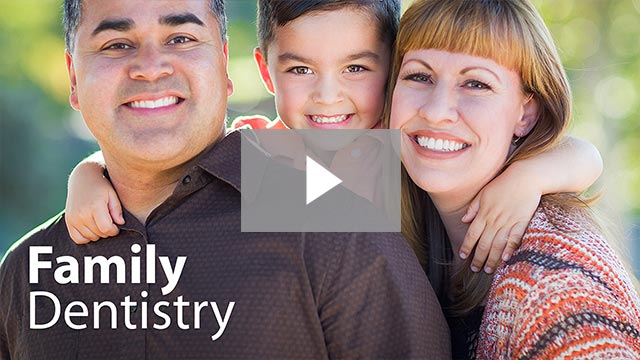 If for some reason we're unable to prevent oral health issues, the Smiley Dental team offers a comprehensive array of restorative dentistry services to repair even the most severely damaged smiles to their full form, function, and beautiful appearance. If you've experienced a cracked, chipped, or lost tooth or severe toothache, call our team right away. We offer same day appointments in cases of dental emergency. We do our utmost to provide fast, effective dental restoration in our Lowell and Roslindale dentistry offices.
Restorative dentistry as the term itself suggests is to restore something which has gone wrong. Restorative dentistry ideally deals with correcting any dental condition that can cause harm to an individual. Having a healthy dental condition is important in today's age of increased life expectancy. Dentists are trained professionals who can correct any dental condition that a person may be suffering from. So if you happen to be suffering from any kind of dental condition, the first thing which you must do is seek appointment with a good dentist who practices restorative dentistry in your city. Your health should be of vital concern to you and you must make sure that your health is in good condition.
Dental aliments can affect any person at any time irrespective of their age. So never be lulled in a false sense of security if you did not have to seek restorative dentistry services till now. This is in no way to suggest that you will suffer from dental conditions, but just to make sure that you do not neglect your dental health and visit the dentist regularly at least twice a year.
There are several restorative dentistry procedures that can be done to correct almost any type of dental defect. The most common restorative dentistry procedure that is done by dentists is dental implant. Dental implant, a restorative dentistry procedure is done to replace missing teeth. Missing teeth is a dental condition that can happen to anyone due to a variety of reasons. Missing teeth can be a severe condition and needs to be corrected immediately. In dental implants titanium roots are placed on the gum where the teeth/tooth is missing. After replacing the roots, the area is left for a considerable time so that this heals properly. The time in which this is healed can vary from one person to another depending on certain conditions.



Dental Implants Procedure & Recovery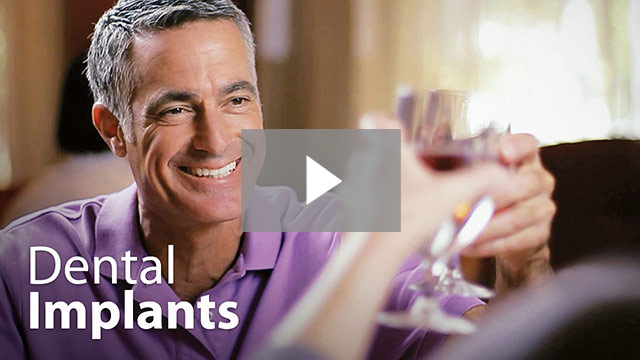 Dental implants are artificial tooth roots used to support a restoration for a missing tooth or teeth, helping to stop or prevent jaw bone loss. The implantation procedure is categorized as a form of prosthetic (artificial replacement) dentistry, but also is considered a form of cosmetic dentistry.
People who have lost teeth might feel too self-conscious to smile or talk. Additionally, biting irregularities caused by tooth loss can have a negative effect on eating habits, leading to secondary health problems like malnutrition.
By replacing missing tooth roots, dental implants provide people with the strength and stability required to eat all the foods they love, without struggling to chew. Additionally, they help to stimulate and maintain jaw bone, preventing bone loss and helping to support facial features.
TRADITIONAL CROWN & BRIDGE
Dental crowns are crafted to fit completely over the top of a damaged or decayed tooth restoring the full form and function to smiles. Crowns may be used in a number of restorative procedures including the repair of advanced decay or dental trauma, to conceal cosmetic flaws, and to protect root canal treated teeth. Crowns can also be used to replace missing teeth as part of fixed bridge restorations. Bridges are composed of a series of connected dental crowns. Two of the crowns are attached on either side of an empty socket to support a replacement tooth or teeth.
Dental Bridge is a prosthetic apparatus and is used to cover the area of the mouth where a tooth is missing. On both the ends of the bridge your dentist will fix a crown which is also called as cap. The crown helps in connecting teeth on both the sides of the space that needs to be filled. Once all this is done a false tooth connects both the crowns hence completing the spot of missing teeth.
Tooth loss can happen due to numerous reasons. The most common reason for tooth loss is undergoing a physical trauma. The other reason of tooth loss is periodontal disease. It is important to undergo a dental bridge procedure in the event of tooth loss because the remaining teeth will shift in the gaps. This will impact the normal bite of a patient. Apart from all this a patient might even suffer from gum diseases and other dental problems.
Your dentist will decide which dental bridge is best suitable for you. Generally these are of three types: traditional, cantilever and Maryland. It is important for you to know what these three bridges consist of:
1. Traditional bridge: Has crowns connected to both the sides of the artificial tooth.
2. Cantilever bridge: This is an artificial tooth which is connected to just one crown.
3. Maryland bridge: This is an artificial tooth and is attached to existing teeth on both sides.
The dental bridge procedure cannot be done in just one day. You will have to make multiple visits to the dental clinic to achieve the desired result. Being a surgical procedure your dentist will be using anesthesia on the gum tissues to make the area numb. After this your dental professional will reshape the teeth and fix the crown. It is important for these crowns to fit snugly so that they can hold dental bridge in place.
TOOTH-COLORED FILLINGS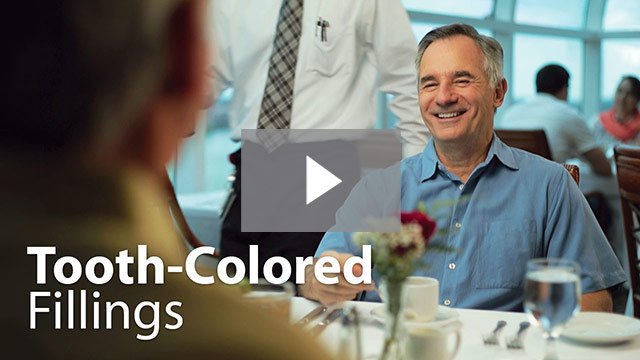 Filling in damaged teeth following decay or trauma that leads to minor cracks and chips is now simpler and more cosmetic than ever before thanks to the use of tooth-colored composite resin filling materials. Composite resin fillings offer patients complete restoration of their damaged tooth's look, feel, and function. We start by preparing the damaged tooth. Then, we apply a putty-like resin directly onto the tooth. The tooth-colored filling material seeps into the smallest pits and grooves and fuses with the porous enamel. Next, we shape the filling, and use a curing light to harden the composite resin into position. Finally, we polish and seal the treated tooth, leaving patients with flawless smiles. Composite resin can also be used to correct and conceal purely cosmetic flaws as part of direct bonding.
There are many advantages of using these fillings over other materials used for restoring a tooth.
The main advantage that one can get by using white fillings is the esthetic finish of the restoration. The restorative material is available in many different shades to match the shade of the tooth to be restored, thereby providing superior esthetics, which is not possible when using materials like amalgam or gold.
When material like amalgam has to be placed, lot of tooth structure has to be compromised in order to hold the material in its position within the tooth. This is because, there is no direct bonding between amalgam and the tooth, and it is only held with mechanical retentive properties of the preparation. In tooth color fillings, a direct bonding between the tooth and the restorative occurs with the help of a bonding agent. This reduces the amount of tooth reduction that needs to be made, thus preserving the strength of the tooth being restored.
Earlier versions of this filling material had problems like development of sensitivity in the restored tooth. This was mainly caused due to the etching process before filling the tooth and also due to marginal leakage between the tooth and the restorative material. However, advent of the material has eliminated etching process and negated the marginal leakage, thereby reducing the occurrence of sensitivity.
The improved strength of the tooth color fillings has resulted in better resistance to fracture, especially in fillings that do not have much support from the tooth. So, fillings using tooth colored restorative materials seem to have better life in comparison to materials like amalgam or gold.
PARTIAL & FULL DENTURES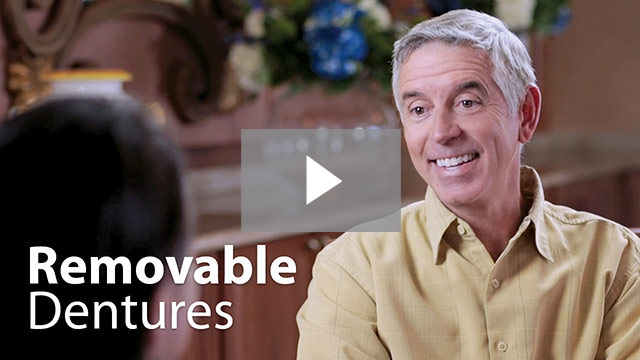 Patients who are missing several teeth or a full arch of teeth can experience a number of unpleasant effects including inability to chew thoroughly and speak clearly, diminished confidence, and lost gum tissue volume and jawbone density. For patients with extensive tooth loss, a fixed bridge will likely be inadequate to renew oral health. Instead, a partial or full denture may be necessary to restore the full shape and function to their smile. Partials are crafted to fill the gaps in smiles when a number of consecutive and nonconsecutive teeth are lost. A gum colored base is shaped to fit snugly between remaining teeth. The replacement teeth are attached to this base, and the entire prosthetic is anchored in place by metallic clasps connected to surrounding healthy teeth. A full denture is similarly crafted by connecting a row of replacement teeth to a gum colored base. Without any healthy remaining teeth to support the denture, the prosthetic must be held in place by other means. The base of a full denture is designed to fit snuggly against the gum line creating suction that holds the denture firmly in position.
Dentures have been around for centuries to replace lost teeth thus its common name: false teeth. They are considered as prosthetic devices as they are made to reconstruct and enhance the appearance of the oral cavity. Over the years many types were introduced which ranges from being permanent to temporary, a full or a partial set, and there are also differences in installation techniques.
But what is the buzz between a full denture and a partial denture? Full dentures are recommended to those who unfortunately lost all of either their lower of upper teeth, or even both. But this type of denture is difficult to install since there is nothing for it to hold on to. There will be retention problems on the part of the user and it may be hard to do but it is possible and expert dentists are able to do it with the proper skill.
Partial dentures on the other hand are meant to fill in the gaps created once a person loss a tooth or a couple of them. This type of denture is much easier for both the user and the dentist since they are more stable than full dentures as it can be anchored with the remaining teeth. Both types of dentures may require re-aligning at some point as the gum tissues and even the bone structure changes overtime.
ROOT CANAL THERAPY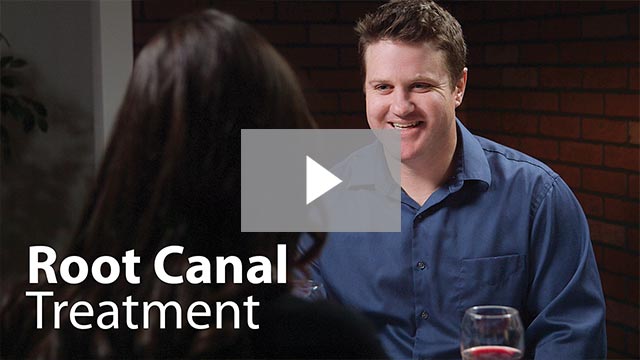 Root canals have a reputation for being extremely painful, but they are actually quite comfortable. In most cases, root canal therapy significantly relieves toothache pain. The procedure is necessary when dental decay or damage reaches the innermost layer of the tooth, the pulp. The tooth's nerve system is housed within the pulp, and when accessed by decay or damage, the result is an extremely painful toothache. Root canals remove the damaged pulp, relieve pain, and restore the shape and structure of treated teeth. We'll begin by drilling a small access hole from the top of the tooth into the pulp. Then, the pulp, nerve, and any other damaged dental tissues are completely removed. Next, the tooth is refilled with a similar substance to restore strength and stability. Finally, the tooth is resealed and polished, and in most cases, we place a dental crown over the root canal treated tooth. The crown protects the tooth from future damage and ensures the full strength and stability is returned to patients' smiles. While many patients believe root canals are synonymous with extreme pain, most patients report experiencing significant pain relief almost immediately. The procedure itself is no more invasive than dental crown, fixed bridges, or other restorative dentistry services.
There are various causes of tooth damage and decay like cracks, injury or deep cavities on the tooth. This procedure helps in removing this infection and also protect against the decontamination of your tooth to ensure that it does not get the infection again. The root canal therapy contains nerves and blood in the dental pulp which if affected by tooth cavities or damage could lead to total tooth decay and excruciating pain and hence ought to be treated immediately through the root canal therapy.
Root canal therapy helps in reducing the effects of toothaches in your life as a toothache can literally make life unbearable. It induces a paralyzing pain in the mouth that makes it practically hard for you to eat and also headaches. When it strikes at night then you will suffer from sleepless nights due to the tooth decay and this procedure eradicates all these effects.
Root canal therapy restores the normal sensation and biting force which ensures that your chewing ability remains efficient. Root canal therapy also helps by protecting the other teeth from shouldering unnecessary wear from the excessive straining due to your forced use of only one side of your mouth due to the tooth decay or injury. This will result in your teeth maintaining their natural appearance in the end.
The root canal therapy procedure involves the cleaning of the tooth canals which is then followed by the insertion of the biocompatible filler in order to remove the discomfort and infection in your tooth. After all this is done, the dentist will get a dental crown that is customized to mount on top of your tooth. Root canal therapy is usually done in order to protect the tooth from any further damage as well as restore your beautiful smile back.
TOOTH EXTRACTIONS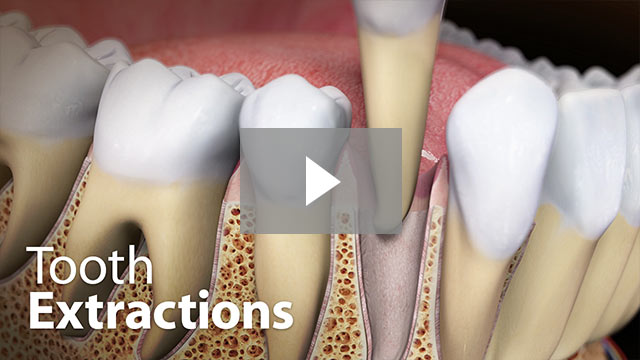 The Smiley Dental team works hard in partnership with patients to prevent tooth loss in most cases, but in some situations, extraction is the best way to preserve the optimal level of oral health. Some of the cases where we may recommend extraction include:
Severe decay or damage that makes repair impossible, especially if opposing or surrounding teeth are adversely effected
In preparation for orthodontic correction or denture placement, one or more teeth may need to be extracted
The most commonly extracted are the wisdom teeth, or third molars, that erupt late in life and can cause a number of concerns including crowding and impaction
A tooth extraction is one of the most feared procedures in dentistry. Patients have an assumption that it's a very painful procedure which is built by the horror stories they heard around. The fact is that tooth extraction is a routine procedure for most dentists and a simple extraction procedure should leave you with nothing more than minor discomfort.
Causes of extraction of tooth:
You might be wondering why the dentist wants to remove your tooth when there seems to be no apparent problem with the tooth. Dentists are professionals who can identify dental diseases and conditions and decide to remove a tooth only when there is no hope of saving the tooth. If the tooth is not removed, the dental disease can progress and cause further detrimental effects in the affected region.
Various dental diseases and conditions warrant the removal of tooth. Some of them are:
-Tooth decay which has progressed to involve the furcation areas of molar teeth.
-Tooth decay which has destroyed so much portion of the tooth that it is impossible to reconstruct the tooth using dental materials.
-Mobility of the teeth caused due to bone loss around the tooth.
-Deciduous teeth which have been retained and preventing the eruption of permanent teeth.
-Extraction of a healthy tooth to make space as part of orthodontic treatment.
-Teeth which are impacted.
-Mal-positioned teeth which are causing trauma to surrounding structures and can't be treated with orthodontic treatment.
Tooth Extraction aftercare:
The site of extraction usually heals in a few days. There may be some degree of pain and swelling associated with the extraction of the tooth. It usually subsides by applying cold packs and taking pain killers.
The socket from which the tooth has been extracted heals overtime and fills up with tissue and bone.
Related General Dentistry Articles
The Natural Beauty of Tooth Colored Fillings
The public's demand for aesthetic tooth colored (metal free) restorations (fillings) together with the dental profession's desire to preserve as much natural tooth structure as possible, has led to the development of special "adhesive" tooth colored restorations... Read Article
What is Tooth Decay? – And How to Prevent It!
Tooth Decay is an infection, and many people don't realize that it is preventable. This article is the first in a series about tooth decay, perhaps the number one reason children and adults lose teeth during their lifetime. Explore the causes of tooth decay, its prevention and the relationship to bacteria, sugars and acids... Read Article
Tooth Decay – How To Assess Your Risk
Don't wait for cavities to occur and then have them fixed — stop them before they start. Modern dentistry is moving towards an approach to managing tooth decay that is evidence-based — on years of accumulated, systematic, and valid scientific research. This article discusses what you need to know to assess your risk and change the conditions that lead to decay... Read Article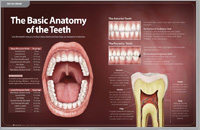 Basic Anatomy of Teeth
Adults have 32 teeth. This includes the wisdom teeth which are simply a third set of molars. It is possible to be born with less than 32 teeth or more than 32 teeth. If a person has had all four of their wisdom teeth removed, they will have 28 teeth...Read Article